Beaches Marine is dedicated to providing our customers with premium boating experiences and services, ensuring that you make the most out of your investment and maximize your time out on the water.  Beaches Marine and its partners are pleased to offer dependable and affordable services to keep your boat looking and operating at its best.
Boat Storage, Winterizing & Shrink Wrapping
Beaches Marine and its affiliated sister company
R.J. Marine
specialize in Summer and Winter Storage for boats of all sizes, both with and without trailers.  We offer full winterization and shrink wrapping both on and off site, and provide service to all marinas in the Oakville, Mississauga and Hamilton areas.  We coordinate the details of all launching and winterizing requests, and expertly prepare water systems, air-conditioning, and engine fluids through the use of non-toxic, environmentally friendly antifreeze and cleaning products.
Storage is limited and we do fill up quickly, so please contact us as soon as possible to secure your spot.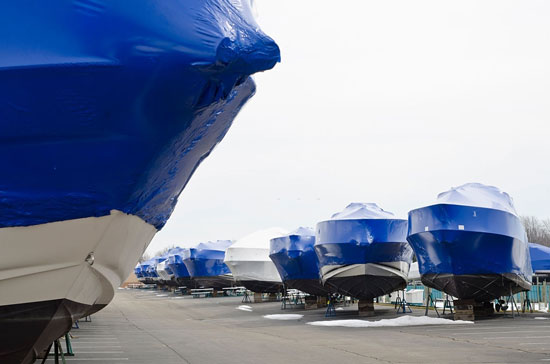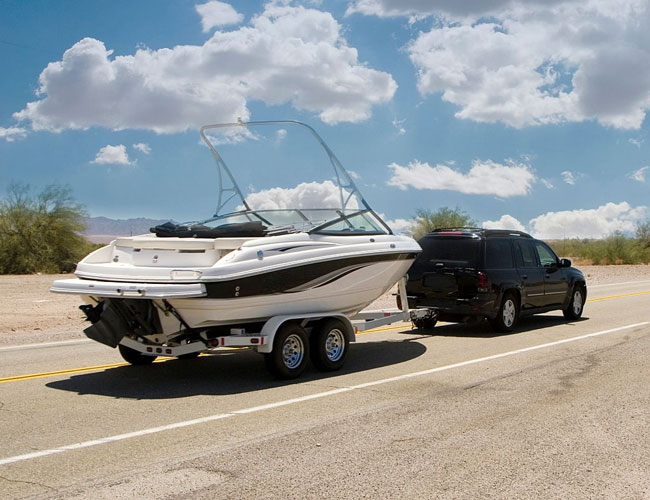 Beaches Marine sells a variety of high-quality galvanized and aluminum boat trailers for all boat styles and lengths.  We partner with Venture Trailers to offer you quality products at affordable prices. 
Not sure what you need?  Beaches Marine can you pick the right trailer that suits your budget, boat size, frame material, towing capacity and launching needs.  We specialize in:
Beaches Marine provides boat maintenance services through its sister company,
R.J. Marine
. Their dedicated Service Department will help keep you on the water and enjoying your boat all season long. Whether you need a simple oil change or major repairs, their knowledgeable, insured and trained staff will get the job done right the first time and with the utmost care, minimizing time out of the water.
We employ skilled technicians who care about your boat or yacht. We expertly perform fibreglass repair, propeller repair, and hull repairs. We utilize computer diagnostic equipment for most boat motors, outboards, and PWCs.
Our detailing service is designed to keep your boat looking first class.  We offer both interior and exterior detailing services.  Our services are flexible, efficient, and ensure that your boat is ready for the water when you need it. We also offer weekly and bi-weekly washes right to your dock.
Our routine maintenance services will help protect your boat for the season ahead and can help minimize breakdowns and disruptions. We offer a wide variety of services, such as: changing engine oil & filter, lubricating fittings, spark plug replacement, trailer maintenance, and much more!
Looking for that specialty part?  Whether it be fenders, fresh water pumps, engines or drives, compounds and polishes, bow thrusters, we have you covered from bow to stern!  We also ship worldwide.
Beaches Marine provides installation, repair, restoration, and maintenance service for your mechanical and engine needs.  Our certified mechanics are skilled in repairing and maintaining engines, drive lines and shafting.  We repair diesel, gasoline, and outboard engines.
Beaches Marine supplies electrical and plumbing equipment suitable for a variety of boats.  Our range of electrical and plumbing supplies will safeguard the smooth running of your vessel. We can assist you with boat batteries, chargers, marine pumps, electrical cables and wiring, hoses, and fittings for plumbing.
Boat Safety & Training Courses
Boating is fun, but many are seriously injured every  year in what could be avoidable boating incidents.  Beaches Marine provides boat safety training courses to educate boaters on their obligation to keep their boats in good working order, produce proof of competency, practice safe boating practices, carry marine safety equipment and respect the environment.
Do you want to start boating but aren't sure what you need to do to get a boat ready for Canada's waterways?  Beaches Marine provides training courses to help educate you on everything you need to know before you depart, on the water, and in emergency situations.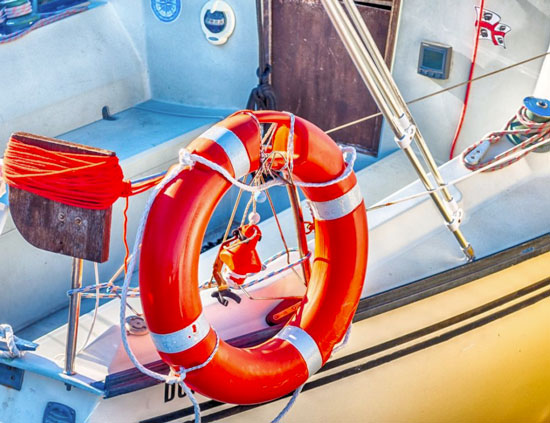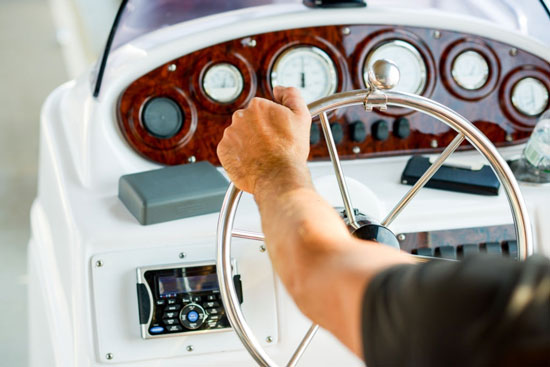 Headed out on a long or unfamiliar voyage and you're in need of a Captain?  Or perhaps you want to relax and enjoy yourself.  Beaches Marine works with professional, licensed Captains all over Canada and the Continental USA.  We can also help you to locate and commission crew members if you need to hire decks hands.  All of our affiliated crews will treat your boat as if were their own.
If you've recently purchased a boat and need it transported, or, you've had to abandon your vessel somewhere due to weather or mechanical issues, contact us and we'll help you get your boat home.
Make your boating experience more fun and enjoyable by equipping your watercraft with quality accessories. 
Beaches Marine partners with reputable distributors and is able to source a vast array of parts and accessories, big or small at affordable prices!  Some popular boat accessories include:
Docking can be one of the most stressful experiences you will face as a boat owner.  Worrying about damaging your boat or your neighbours boat can turn a beautiful day on the water into a stressful nightmare. 
Sideshift bow & stern thrusters take the stress out of docking your boat!  Their revolutionary bow and stern thruster technology sets the standard for affordable, powerful, and easy-to-install thruster solutions for all types of boats, including monohull, pontoon, and houseboats.
Boat Financing & Insurance
Beaches Marine partners with a skilled team of financing and insurance experts to make sure that you save money, protect your investment, and spend more time out on the water!
With over 20+ years of helping Ontarians finance watercrafts, RVs, motorcycles and automobiles, LeisureWay Financial offers competitive rates, flexible terms, and payment options with your objectives in mind.
Ogilvy & Ogilvy has been specializing in boat insurance since 2001 and will ensure that they match your specific needs with the right policy.  Their skilled underwriters will assess your watercraft, usage, equipment and liability needs to get you the best price.
Beaches Marine works with a variety of service providers to ensure that all aspects of our customer's boating needs are met.  We stand behind the quality and expertise of our partners: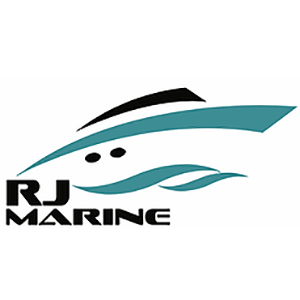 R.J. Marine
An affiliated sister company with Beaches Marine, R.J. Marine provides boat maintenance, parts, storage and emergency response services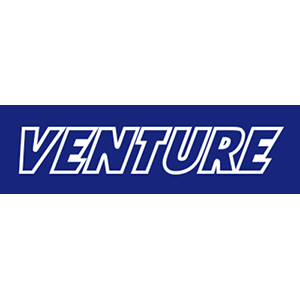 Venture Trailers
Venture Trailers makes high-quality boat trailers and trailer parts at affordable prices. Find the perfect trailer for your boat, pontoon, or personal watercraft.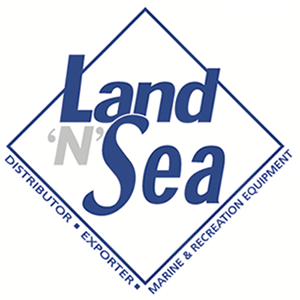 Land 'N' Sea
A full service, wholesale distributor, serving the marine, RV and PWC industries for over 40 years; with over 90,000 different parts and accessories.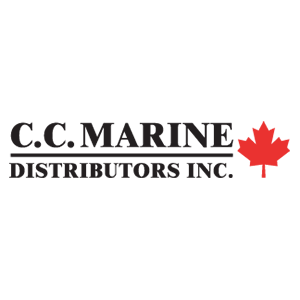 C.C. Marine
A wholesale supplier of quality marine engine parts and accessories to marine dealers Canada-wide
Located in the Beaches neighbourhood of Toronto, Posh Boutique offers the best European and North American fashion collections and caters to all women who love beautiful, original style and excellent quality.