Buy or Sell a Boat With Confidence
As a founding member of Boating Ontario and a premier boat brokerage servicing Canada and the continental USA, you can be sure that Beaches Marine Brokerage will bring expertise, professionalism, and dedicated service, whether you are looking to sell, buy, or trade-in a boat.
Sell A Boat in Ontario & the surrounding area
Representing You as a Seller
Avoid the time, hassle and paperwork involved in selling your boat while ensuring that you get top dollar.  Make sure that your boat gets seen and stands out in a crowded marketplace!  Beaches Marine Brokerage has over 40 years of experience representing sellers and in that time, has gained access to a deep network of potential buyers not obtainable through internet or social media sites.
Beaches Marine is prepared and qualified to help you through the listing process, advise on market conditions, assess historical sales data, deal with and evaluate qualified buyers, show and sea trial your boat at potentially inconvenient times, and handle all the paperwork, title searches and exchange of funds on your behalf.
We pride ourselves on providing expert customer service.  Whether you are a long-time boat owner or a novice, Beaches Marine will patiently help you navigate the boat sales process at each step along the way.
Buy A Boat in Ontario​ & the surrounding area​
Representing You as a Buyer
Finally ready to buy that boat you've had your heart set on?  Before you do, make sure that you have a reputable boat broker with a reputation of assisting buyers find, evaluate, negotiate and finance the boat of their dreams.
Beaches Marine is a full-service brokerage with over 40 years' experience in the boat buying process.  Our expert knowledge of the boat market will ensure that you avoid purchasing a poorly functioning watercraft.  We possess a deep network of potential sellers not obtainable through internet or social media sites alone.  We will work for you, not the seller, to make sure that terms are negotiated in your favour.
Save time and avoid aggravation.  Beaches Marine will help you determine your priorities and work within your budget.  We will make arrangements for showings, schedule sea trials, assess potential repairs, coordinate inspections, surveys, insurance, financing, prepare purchase documentation and securely exchange payment on your behalf.
Our sister company, R.J. Marine, is a professional, experienced and dependable boat transporter based out of Ontario.  We transport boats for private individuals, boat manufacturers and boat dealers, welcoming all customer inquiries and offering "no hassle" transportation quotes.  Each boat we handle is treated with the same care and concern as our own boats.  R.J. Marine is fully licensed by the Canadian and US Department of Transportation.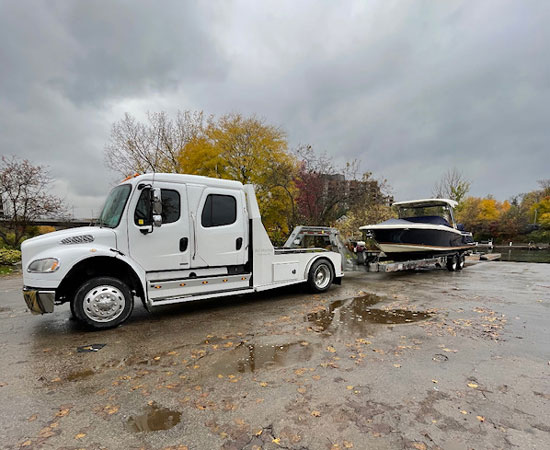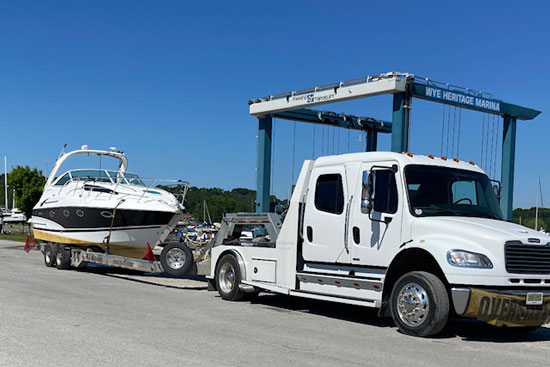 Boat Importing & Exporting
Importing or exporting a boat, either by land or by sea requires a significant amount of due diligence and is best left to a professional broker.  Beaches Marine Brokerage has been importing and exporting boats for over 40 years and can thoroughly perform the necessary paperwork, licensing, invoicing and sales tax preparation and reporting with the Canada Border Services Agency (CBSA) and the US Customs and Border Protection (CBP) on your behalf to ensure for a smooth transport.
Looking to trade in your small boat for a bigger one?  Upgrading to a newer model?  Or perhaps you're interested in changing the type of activities you do out on the water?  No matter the reason, Beaches Marine will take your current boat in on trade, hassle-free, so you can start enjoying your new boat quicker.
Selling you boat independently can drain a significant amount of your time and money to show your boat to potential buyers, sea trailing it, or having a survey completed.  Beaches Marine's boat trade-in program takes all the burden off your hands as we handle all the paperwork and exchange of title.  Once we take in your old boat you are no longer responsible for it.  Simply enjoy your new boat hassle free!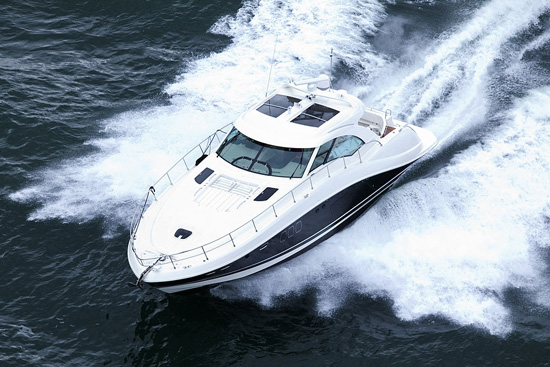 We Would Love to Represent You
Contact Beaches Marine to discuss the sale, purchase, or trade-in of your boat or yacht.  We don't employ any pressure tactics, and will patiently help you get comfortable with the process.